Welcome to Re Business Solutions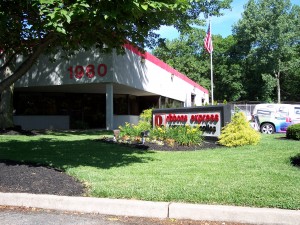 Company Headquarters 1980 Old Cuthbert Rd., Cherry Hill, NJ 08034
We Build Relationships
Our business philosophy has been to build our customer base into long-term relationships since Re Online began in 1988. As a modest typewriter ribbon company, we operated from a Philadelphia basement. Re Online has grown out of that basement. Continuing in our growth, Re Online moved into a new, larger 15,000 sq. ft. facility in September of 2002. We could not have accomplished this without understanding the needs of our customers and from the support of customers like you. For three consecutive years, Re Online was recognized as one of Philadelphia's top 100 fastest growing companies and in Southern New Jersey we ranked sixth out of the top twenty-five. In November 2006 RE Online acquired QLC Technologies. QLC was a well known business established in Philadelphia. By combining the strengths of both companies Re Online was further equipped to offer superior printer maintenance and repair services to our customers. In 2014 celebrating over 25 years in business Re Online decided to rename the company Re Business Solutions as we now offer a wider range of products to suit your office needs. With our business philosophy in mind, we continued to build relationships by providing the highest quality service and computer supply products at competitive prices and next day deliveries.
We Stick with You
As a small, family-owned business, we focus individually on our customers' needs. We are your Managed Print Specialist, not just your salesperson. With our full line of printer supplies and equipment, we offer OEM and OEM-Compatibles, by partnering with major manufacturers through a national buying group, Intec, Inc. We have formed relationships with companies such as Hewlett Packard, Lexmark, Oki, Ricoh, Samsung and many more to bring you the best products at the best prices. We can locate those hard-to-find products that will make your business run smoothly by delivering most products to your desk the next day. Our on-line catalog helps you reorder products quickly and accurately. We want to be an asset to your business!
Gratitude
We're grateful for your trust, and we prove this by providing the ultimate in customer service. Every employee of Re Business Solutions, from the president, sales consultant, purchasing manager and delivery person has an interest in the success of your business. Our goal is to provide perpetual, personalized service, quality products, and efficient operations to growth-orientated businesses throughout the nation. We thank you for your continued support and look forward to a long and prosperous business relationship.
Sales and Service Locations
Re Business Solutions has remote sales & service offices in the following locations:
Cherry Hill, NJ
Philadelphia, PA
Princeton, NJ
North Jersey, NJ
Buffalo, NY
Hours
Monday thru Friday
8:00 AM to 5:30 PM
Payment Methods
We accept Visa, Master Card and American Express credit cards. Upon credit approval, 20 days net from date of invoice.
Delivery
All orders are shipped via UPS ground or via our own delivery trucks. Most orders placed before 4:00 PM, Eastern Standard Time will be delivered the next business day(Monday thru Friday). Overnight shipping via UPS or FedEx is available for rush orders. Overnight or FedEx shipping charges may apply. All other shipping charges are based on your account set-up with your sales representative.
Company Timeline
February 1988
Business started with borrowed $1000, in the basement of his parent's home in South Philadelphia. Using the top of washer and dryer as workspace to fill shipping orders.
1991
Moved to store front office on Hutchinson and Oregon Ave. By end of year Re Online had 4 employees. That same year John's wife Patricia joined the company.
1992
Re Online was incorporated in Pennsylvania.
1993
The company had outgrown its space and moved to Folcroft, PA. By the end of year the company had 10 employees.
1994
Rank #80 Philadelphia Top 100 Fastest Growing Privately held companies.
1996
Moved to office/warehouse at 815 Hylton Rd. Pennsauken, NJ.
1997
Rank #88 Philadelphia Top 100 Fastest Growing Privately held companies.
1998
Celebrated 10 Year Anniversary with Dinner & Dancing at the Mansion in Voorhees, NJ. Without support of valued customers a success would not be possible.
2000
Rank #34 Philadelphia Top 100 Fastest Growing Privately held companies.
Rank #6 South Jersey Fastest Growing Privately held companies.
2001
Rank #30 Philadelphia Top 100 Fastest Growing Privately held companies.
Re Online received an SBA loan to purchase a 15,000 sq. ft. facility in Cherry Hill, NJ where it is currently headquartered.
2002
Moved to current location in Cherry Hill, NJ.
2003
Won SMB award for Southern New Jersey Small Business Person of the Year.
Celebrate 15 year Anniversary with open house Casino Night at new Headquarters in Cherry Hill, NJ.
2006
Acquired QLC Technologies, QLC Technologies was a woman owned business established in Philadelphia by Carol Borawski in 1990.
2007
Rank # 4,504 Inc. 5000 Fastest growing Private companies.
2008
Acquired Main Line Data Supplies, Inc. in Malvern, PA from Ron Fellmen.
Celebrated 20 years of Mesmerizing Business at Tavistock Country Club in NJ.
2010
Expanded product line and vendor partnerships to include printer and computer hardware equipment.
2012
Introduced break room and cleaning supplies to our product offering to become a full service supplier for one stop shopping for our customers.
2013
Celebrated 25 years in business.
2014
Rebranding company name and logo to Re Business Solutions.
2015
Intec MVP Award.
Data Media Source, Outstanding Sales Efforts & Results.
South Jersey Biz, Outstanding Entrepreneurs
2016
HP Partner First, Platinum Partner
2017
HP Partner First, Gold Partner